One man speaks to us about his journey to living in the UK through the Tier 1 Investor visa, and what the future holds for him. 
Global Motivation
The UK Tier 1 Investor category is an increasingly popular route for non-EU nationals seeking a route to the UK. According to statistics, more than 50% of applicants say that the main reason for immigration into Europe is lack of prospects, along with unfavourable political atmosphere (11%) and unsatisfactory quality of life (32%).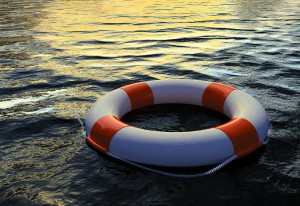 There are also many benefits which draw potential investors to the UK, including its political and economic stability, the opportunity to undertake business at a high standard on an international level and take advantage of the prestigious British education system.
Alexei's Story
We met one investor who is on the path to citizenship and would like to share his experience with Immigration into Europe.
Personal Motivation
Alexei has been living in England for the past two years under this category, meaning that he will need to extend his residency within the next year. His desire to immigrate to an EU country stemmed from his business position back in Russia; "at the time I had reached the height of my business activities and was not concerned about how to increase profit so much as how to protect the funds", he said, and in his opinion Russia was not the best choice country for asset protection.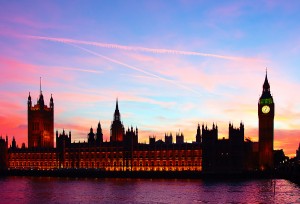 Decisions Decisions…
After spending some time in the UAE with his family, Alexei made a carefully considered decision to immigration to the UK. Despite also undertaking business in the United States, the UK was his destination of choice due to its comparatively generous tax incentives, primarily the agreement for lack of double taxation, meaning that if his business was trading in Russia it would pay Russian tax, without an additional taxation in the UK – even if he was a permanent resident there. 
New residents in the UK also do not need to declare any foreign income for the first seven years of residence, and this point is worth elaborating on: it is important to know who counts as an "ordinary tax resident" in the UK, and this includes all individuals born abroad but permanently living in the UK, or spending a few months there regularly. Ordinary tax residents might already hold a British passport, but not all of them have obligations to declare their income for the first seven years. This is a detail worth clarifying with a qualified tax expert.
Choosing your Service Provider
Alexei complains about the services provided by the company dealing with his application, which was overpriced at €10,000 per applicant where it should generally be charged at around £2,500, and £750 per family member. The visa support services also failed to provide him with competent information on tax planning in the UK: he reflects that "I had to learn everything by myself, and ended up questioning what I had paid for."
Application Process
How did Alexei find the application process to apply for UK residency? He is now officially divorced, meaning his family had to submit two applications (one for himself as the investor, and the second for his ex-wife and two children.)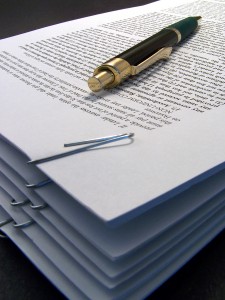 The visa application process itself wasn't very complicated, Alexei says. He received the certificate from the bank to confirm that he possessed the nominal funds for the visa – a minimum of £1 million – before attending a biometric data collection appointment at the British embassy in Dubai. The family obtained their UK residency after a matter of weeks and were ready to begin their new life.
New Life
Alexei's children successfully gained a place in a prestigious school, where they are now studying from Monday to Friday, and spending weekends with their family. He speaks of their easy integration into British culture, the speed at which they picked up the English language and within a month could successfully communicate with classmates and teachers, whilst they horse ride for fun in their spare time.
Let's get back to Alexei. The investor has been expanding his horizons and traveling Europe and the United States mainly for pleasure these days, with more time to spend with his family and on himself, since his business is managing itself.  He spends his weekends fishing, or collecting mushrooms in the woods like he did in distant but native Russia.
The Investment
Alexei and his family are still living in the UK with their first three year visa, due for renewal next year. During this time, £750,000 has been invested into state bonds, and the remaining £250,000 into property, through building a 400sqm office space from which he manages his company in Moscow.
Alexei talks of his attempt some years ago to acquire citizenship of St Kitts and Nevis for his children and himself, providing the right to visa-free entry into the UK, which unfortunately proved unsuccessful. The Russian-British businessman is now waiting for his passport, the document which will eventually certify him a British citizen.  
Alexei is just one of thousands of investors beginning a new life in the UK through this visa category, and we can help you with your application from start to finish. To find out more about this popular route to UK citizenship, please enquire below or click here.